Harry Boy and Chanel
We are located in Beautiful Hopatcong, New Jersey..
Contact me for a spot on my waiting list..
You can Fill an Application
Click on the Application word below.. for puppy adoptions and waiting list..
Stone Hill Terriers is a Kennel Free, Cage Free small dog breeding home..
The Chocolate Silkies are Here... fill an application only 2 boys left...!!!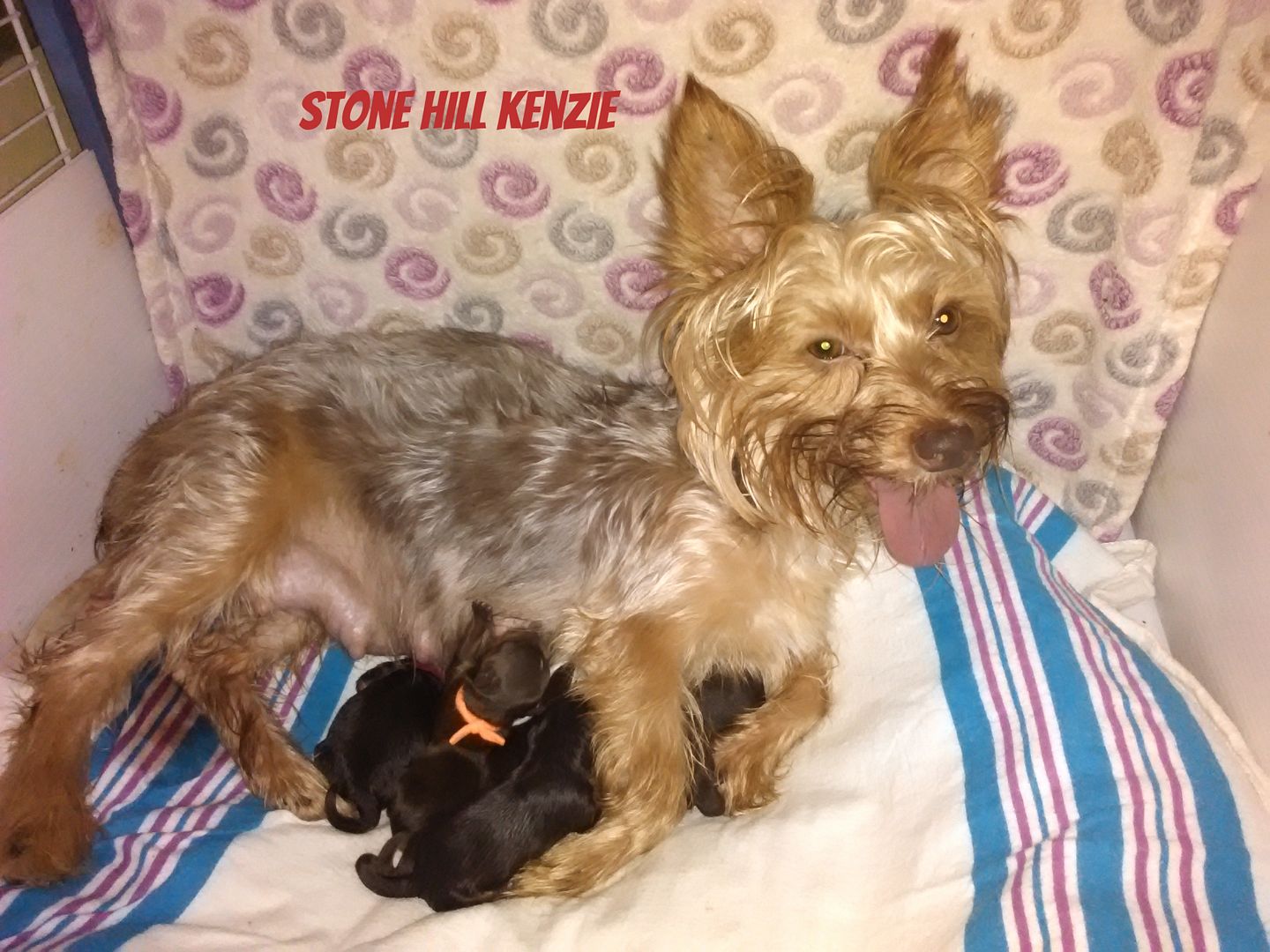 Miss Chanel Coco and Babies..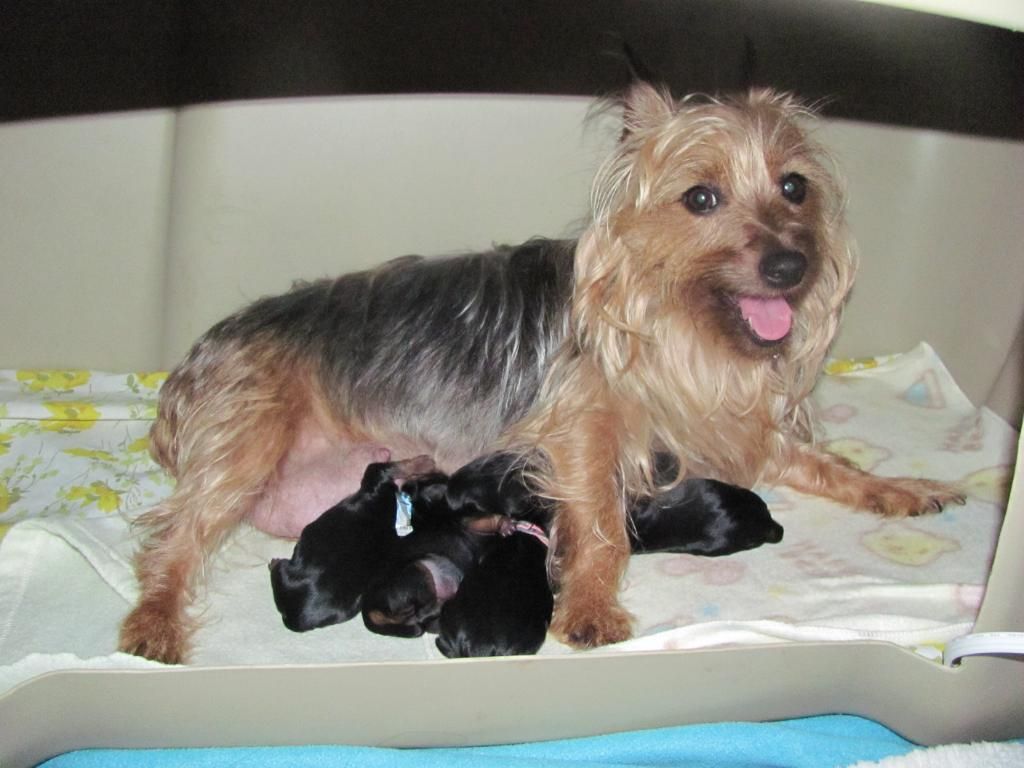 My Puppies are happy, healthy very well socialized and very smart ...
I know I live full time with 5 of them..
The Silky terrier (in my Loving very Biased, LOL, opinion) is the best of both worlds. The stoutness and sturdiness of body to still be a 'dog' and the prettiness and sweetness to make a wonderful compact home pet.
If you are interested in a healthy , happy puppy
Contact me for details.. mail to: [email protected]


We provide permanent microchip identification for all of our adults and puppies.
Your new puppy comes to you already fitted with a tiny harmless microchip that will stay safely in place for life, offering protection from loss, theft or separation due to natural or personal disaster.
The microchip number is unique and belongs only to your puppy.
You and your puppy will be enrolled in a private 24-Hour Pet Recovery Call Center?for life! We Gurantee the entire process! You can even include your veterinarian?s information and an alternate contact of choice, providing that we are the second contact.
Shelters, vets, and rescue teams scan for microchips. If ever lost, your puppy can find his wayhome to you when his number is scanned and the Call Center is alerted. Operators are standingby 24 hours a day to help reunite you and your pet.
We are proud to offer you this service as part of our Standard of Care.
Silky Terrier Temperament
The Silky Terrier wants to be your best buddy. He is a friendly, affectionate, scrappy little guy who does not like to be ignored. They do not do well if left alone for hours on end. They want to be with you!
And this can be easy to do because they are very portable and adaptable. Silky Terriers have a high activity level and like to play fetch and go for daily walks. They do best with a fenced-in yard to tear around in. They are intelligent, but can be a bit stubborn and difficult to train. Housetraining can be especially challenging. They are alert and make extremely good watch dogs, as they usually only bark for a reason. They will raise the alarm whenever someone approaches your property. They can be dog aggressive and they have no idea how small they are. They do not do well in a home with young children because even though Silky Terriers think that they are tough, they are really quite fragile and could easily be hurt by a well-meaning toddler. In short, if you have lots of attention to give, the Silky Terrier will have lots of love to give you back! These are joyful, cuddly, little dogs.
Silky Terrier Training
The Silky Terrier is intelligent and quite easy to train. He learns new commands quickly at an above average rate.
Silky Terrier Shedding
The Silky Terrier sheds practically no hair at all. You'll virtually never find a hair in your home!
Silky Terrier Grooming
Pet coat (less work): Cut his coat short every few months and then it only needs to be brushed every so often.
Show coat (more work): Professionally groom his coat to the breed standard. Brush it daily.
=================================================================
Thank you to all the parents that over the years have given my babies terrific homes.
Copyright © Stone Hill Silkies All rights reserved.
No portion may be copied or redistributed in any form.